Depois dos rumores de uma possível falência, a marca americana de lingerie, Victoria's Secret, anunciou a data da edição de 2018 de seu desfile que acontece anualmente e é um marco no mundo da moda.
O VS Show é o sonho de toda modelo, "é o topo da carreira", como elas costumam dizer.
O Fashion Show acontece desde 1995, entre os meses de novembro e dezembro, e já passou por Paris, Cannes, Los Angeles, Londres e Xangai.
https://www.instagram.com/p/Bpo3tQtAD1q/
Marcado para o dia 8 de novembro, o Fashion Show volta a Nova York depois de uma temporada em Xangai.
O desfile traz atrações musicais especiais desde 2001, ano em que o desfile foi transmitido pela primeira vez na TV.
Para este ano, sete atrações musicais foram confirmadas: o duo eletrônico The Chainsmokers, os cantores pop Shawn Mendes, Halsey, Bebe Rexha, Rita Ora, Kelsea Ballerini e a banda de rock The Struts.
Durante o show, os músicos dividirão a passarela com 60 top models, incluindo 18 estreantes. Entre elas, a canadense Winnie Harlow, a australiana Duckie Thot e a filipina Kelsey Merritt.
As brasileiras Adriana Lima, Lais Ribeiro, Barbara Fialho e Gizele Oliveira também estão confirmadas no casting.
Gigi Hadid, que teve o visto à China negado na última edição, estará na passarela de Nova York.
Kendall Jenner também é novidade – até o momento, ela não havia desfilado, pois era estrela da La Perla, marca concorrente.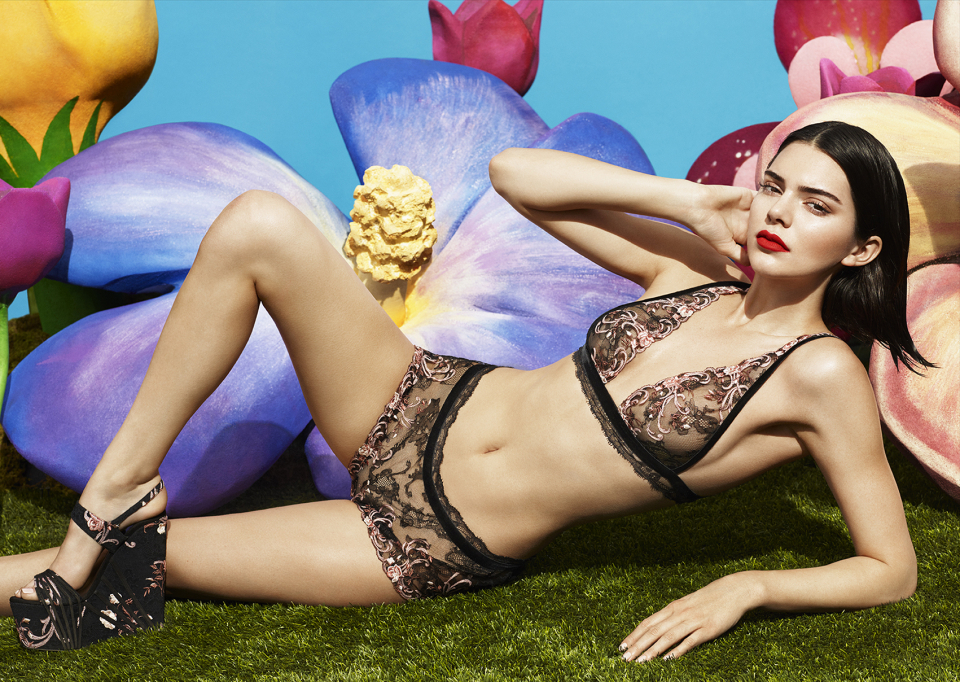 Para este ano, a VS fez uma parceria com a designer grega – Mary Katrantzou, conhecida pelas estampas coloridas e lúdicas.
O desfile das angels é o evento mais assistido do mundo fashion, com um custo total de mais de 12 milhões de dólares por edição do evento.
A transmissão na TV ocorrerá no dia 2 de dezembro pela rede americana de televisão ABC.